Greetings!
A Hint feature added to World of Solitaire!
To see a hint for an available move, click the Light Bulb in the bottom right corner!

It will highlight a move for you on the game board: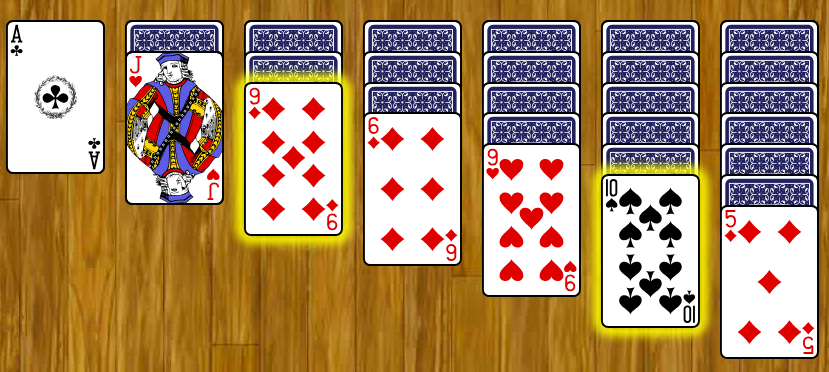 You can click it again and again to see different available moves.
If you want to remove the light bulb, good news! You can turn it off!
Simply click the "Options" button at the top and go to the "Settings" tab.
Now just uncheck the box next to "Show Hint Light Bulb":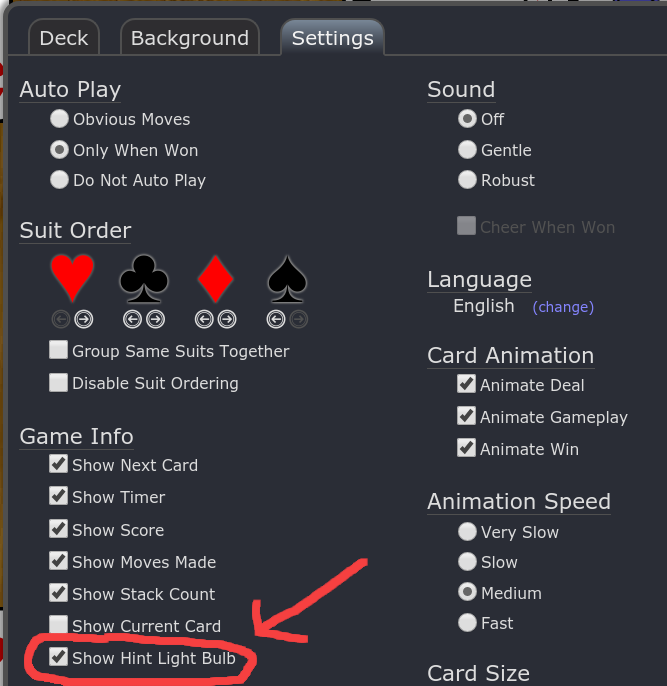 A "Hint" feature has been the #1 most requested feature, next to Sound.
So I'm glad to finally be able to implement this for you all!
Since My Last Post
In the past 3 months, I've added:
14 New Games!
15 New Victory Images!
5 New Languages!
Several other bug fixes and minor improvements!
I hope you are all having a great 2019!
— Robert