Based on player requests, I've implemented a new feature! The options you pick (deck, background, options, etc) are now saved with your username.
This means that you can login to another computer and your options will automatically load.
This also allows multiple people to play on the same computer. Whenever you login your options will be loaded and whenever you change any options they will automatically be saved.
Well... that's the new feature... and now it's time for something special.
I've been working with several artists over the past few weeks and I'm pleased to say that coming very soon is a brand new deck! A deck hand drawn just for World of Solitaire!
Here is a sneak preview: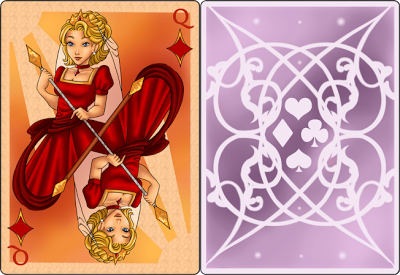 So stay tuned.
I also wanted to thank you all for commenting and on my blog posts and sending e-mails.
Player feedback is what keeps me motivated :)
I hope you all are enjoying playing! :)