Hello everyone!
I've just finished implementing three new games:
Eight Off
Baker's Game
Baker's Game (Kings Only)
They are similar to FreeCell. Eight Off is one of the more popular Solitaire games, I hadn't played it until today, but I find it a lot of fun!
I was thinking about decks lately, and decided to put together a pie chart showing deck usage statistics: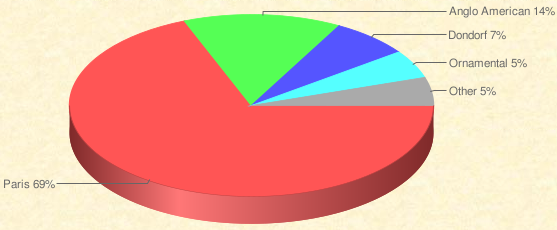 As you can see, the default deck for the site, Paris is the most popular.
Seeing the 'Anglo American' deck be in second place really surprised me! I really figured I'd see Ornamental higher.
I'm working on some new features for the site that I'm pretty sure you are all going to love :)
I hope it doesn't take too long. I'll of course make a blog post once I've put the new feature live on the site :)
Until next time... thanks for playing and I hope you all continue to have fun :)